Mission: Impossible: Baka is a special episode in the Baka to Test to Shoukanjuu anime adaptation. It is bundled with the Baka and Test DVD/BDs.
During lunch, Kouta Tsuchiya receives a mission: he is to take new photographs of Hideyoshi, who ranked Number One in the guys' popularity contest, the girls' popularity contest, and the newly established Hideyoshi division. Kouta, however, ends up being "taken down" by the Class 2-F ladies.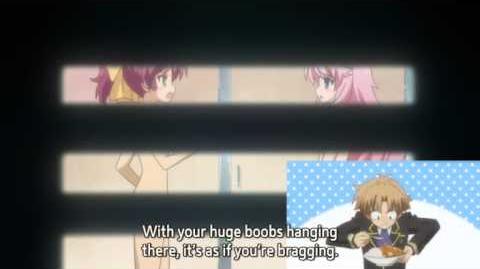 Community content is available under
CC-BY-SA
unless otherwise noted.